Focus features two in-depth reviews each month of fine art, architecture and design exhibitions and events at art museums, galleries and alternative spaces around Japan. The contributors are non-Japanese art critics living in Japan.

"Labyrinth" by Daido Moriyama: Contacting the Urban Jungle


Lucy Birmingham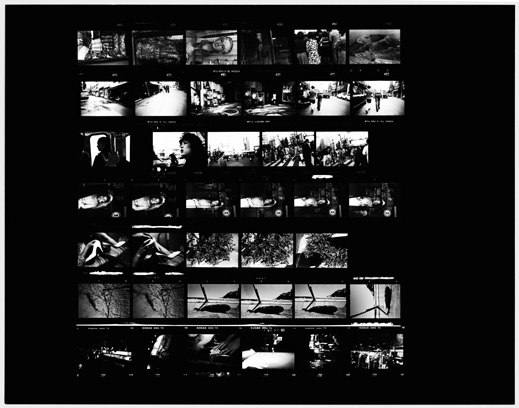 Daido Moriyama, "Labyrinth," 1.040 x 1.444 m, 2012
Stand on a neon-lit corner in the notorious Kabukicho district of Shinjuku, Tokyo, in the dead of night, and you might be able to catch a glimpse of a rumpled figure, topped with a shaggy mane of hair, snapping photos. You may even be caught unaware when he captures you on film with a flash bursting in your direction. But the suspect snapper will not be looking at you through the lens. His head will be turned away, as if nothing happened. And before you know it, he's already disappeared down the street. Not a stalker, but one of Japan's most celebrated photographers, Daido Moriyama has honed his tricks of the trade during five decades documenting the underbelly of Tokyo's street life.

Moriyama's gritty black and white photos are the stuff of legend. His first photography book, Nippon Theater, published in 1968, set the stage. A curious and growing audience discovered a radical lensman leaping beyond the posed-format genre that was popular in Japan at the time. Achieved with a simple, compact camera, his shoot-from-the-hip style kicked the boundaries wide open for a new generation of photographers. Aré buré boké (grainy, blurry, out-of-focus), he calls it.

His contemporary, photographer Nobuyoshi Araki, says this in a YouTube interview: "The photographer has been a slave of the camera for a long time, a good camera with a good lens like a Leica, etc. These were the masters of a photographer. In a way, Daido Moriyama is a photographer who started to make the camera his own slave . . . He is a pioneer of this style." Moriyama's style has since become his iconic trademark, featured in exhibitions at top galleries and museums worldwide, and in over 40 photo books and countless other publications.

Now nearly 74, the seminal artist has reformatted his visual history into an entirely new presentation: a series of collages made with contact sheets, ranging from the 1960s through the 2000s. Collectively titled "Labyrinth," the works will appear in book form and are now on exhibit at BLD Gallery in Ginza. The title, he says, reflects the labyrinth of his long career -- perhaps the metaphorical maze of pathways he's traversed in an inescapable urban jungle. More than half the "cuts" have never been shown before. And unlike the singular moments he has presented so far, subtle stories emerge. It's a creative reboot of the contact sheet in the digital age.

Moriyama grew up in Osaka in a family, he says, where no one took photos. His interest in photography began with a "starter" toy camera, made by Bakelite, that he bought in middle school. "I wasn't serious about it, but just playing," he says in a YouTube interview. "I remember I started taking photos of my neighborhood . . . my younger brother, the grass in my garden, and my dog. These were things in my immediate surroundings. So what I've been doing since then is basically the same thing: taking photos of daily life and my surroundings. I wasn't trying to take photographs. I was using a toy camera just as a little boy looks into a microscope."

By the time he was 21, photography had become an obsession. In 1961, at 23, he was introduced to a group of postwar-generation photographers that included Eikoh Hosoe. Moriyama worked as Hosoe's assistant until 1963, when he became a freelance photographer. Images of occupied Japan and the Yokosuka U.S. naval base by photographer Shomei Tomatsu inspired his debut, black and white shots of Yokosuka's back streets. Published in 1965, the series caught the eye of Shoji Yamagishi, editor of the popular magazine Camera Mainichi. Yamagishi is credited with discovering the radical young talent.

From the 1960s to early '70s, Moriyama continued to publish mainly in magazines. His series "On the Road," inspired by Jack Kerouac, was published in Camera Mainichi, while a 1969 series titled "Accident" appeared in Asahi Camera. The avant-garde magazine Provoke, born from the radical '60s, became Moriyama's passionate visual voice. His contributions included his "Eros" series and works in a book titled First Throw Out Verisimilitude that was published by the magazine's members just before Provoke was disbanded.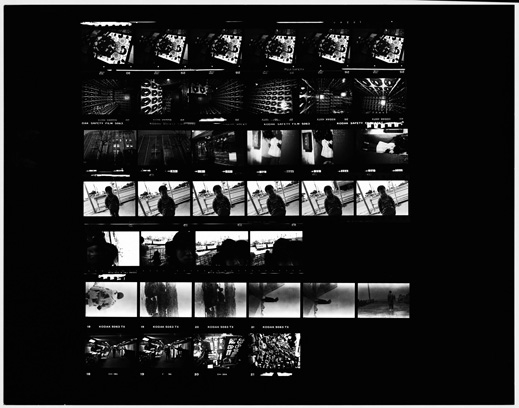 Daido Moriyama, "Labyrinth," 1.040 x 1.444 m, 2012
The closing of Provoke pushed Moriyama into an introspective period first defined by his series "Searching Journeys," published in 1970. It was the start of his many travels to northern Japan throughout the '70s, a challenging period for him. His famous photograph "Stray Dog" was taken in 1971 during a trip through Aomori Prefecture. With its rabid stare and shaggy coat, the animal is likened to the man himself -- a rough-hewn loner, searching the gritty back streets for visual nourishment and prey.

His 1981 "Light and Shadow" series, shot in his own backyard, brought Moriyama back to his beloved Tokyo and provided a distancing from his creative slump. In 1982, the series won him the Photographer of the Year Award from the prestigious Photographic Society of Japan.

In the early 1990s Moriyama worked with the Hysteric Glamour fashion house and published a series of urbanesque books titled Daido hysteric. His book Shinjuku, a 600-page tome, was published in 2002 and won the 44th Mainichi Art Award. A series of books based on trips abroad began with Buenos Aires in 2005.

A retrospective show in 2007 at the Tokyo Metropolitan Museum of Photography honored Moriyama's 70th birthday. Amidst the monochrome were surprising flares of color in the exhibition's "Hawaii" series -- three large water images in blue, shot with an instant camera he bought at a local store.

While his unique, free style captivates, it also provokes a myriad of emotions such as loneliness, restlessness, and desire, which has garnered him a wide fan base. "The older generation appreciates a lot of Daido's work, but right now he is very, very popular among young people," explains Elisa Uematsu of Tokyo's Taka Ishii Gallery, one of Moriyama's major dealers. "Maybe that's because it's not just pure photography. He shows his work in different ways." Moriyama has used a variety of mediums and forms. "In 1974 he created Another Country in New York, showing images of his time in New York City. The book was made with copies of his photos which he made with a copy machine and stapled together. The covers were two different silkscreens made of his photos. People who went to the gallery could buy a copy of the book," Uematsu says. "I think it's his different approach to photography that interests young people."

How does Moriyama define his work? "Daido always says he doesn't think his photography is art, that he's making photocopies of reality," explains Uematsu. And yet Moriyama's artistic handiwork in the darkroom is clearly visible in the light, shadows, and texture of his works. Surely his inner artist will be exposed through his publications and the 330 works displayed in his show with William Klein at the Tate Modern in London. For those not able to venture that far, his 22 large-sized "Labyrinth" contact collages at BLD Gallery also promise a captivating artistic and photographic experience.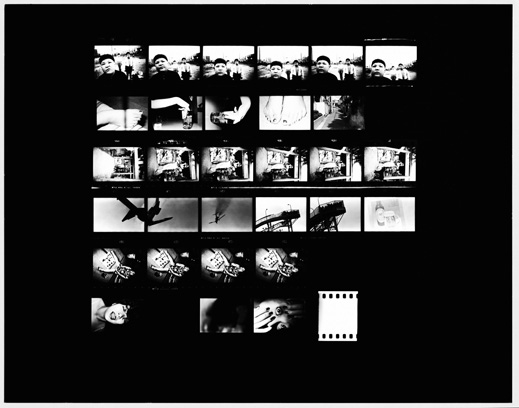 Daido Moriyama, "Labyrinth," 1.040 x 1.444 m, 2012

All images courtesy of BLD Gallery
| | |
| --- | --- |
| | Daido Moriyama: Labyrinth |
| | BLD Gallery |
| | |
| | William Klein + Daido Moriyama |
| | Tate Modern |
| | 10 October 2012 - 20 January 2013 |
Lucy Birmingham
Based in Japan for over 25 years, Lucy Birmingham is TIME magazine's Tokyo-based reporter. Her articles have also appeared in numerous Japanese and international publications and websites including Architectural Digest, Bloomberg News, Newsweek, Time.com, Wall Street Journal Asia, The Boston Globe, Artinfo.com, Artforum.com, and ARTnews. As a photojournalist her work has appeared in The New York Times, Business Week, Forbes, Fortune, U.S. News and World Report, and A Day in the Life of Japan. She is also a scriptwriter and contributing editor at NHK, Japan's public broadcaster, and has published several books including Old Kyoto: A Guide to Traditional Shops, Restaurants, and Inns.